In recent years, fashion in South Korea has greatly evolved, due to inspiration from the West. Factors that have influenced the changes in South Korean fashion are culture, wealth, and (social) media. The country's developing economy has also had a profound effect on fashion.
Currently, South Korea maintains a unique fashion style that has become an acknowledged influence in worldwide trends. South Korea's style has become more expressive, reflecting a sense of individuality, which is absent from the style of its northern counterpart, North Korea.
In addition, the Korean Wave (the spread of appreciation for South Korean culture) is beginning to affect the fashion world. Korean celebrities are starting to have a real influence in fashion. For example, pop stars from Korea have recently been making appearances in places like New York. It is projected by the author, Euny Hong, that this fashion phenomenon will soon be worldwide.
In the early 1990s, designer Lee Shin Woo participated in the Tokyo Collection. Lee Shin Woo, Lee Young Hee, Jin Tea Ok, Hong Mi Wha, and others participated in the pret-a-porter in Paris.
Korean designers appeared actively on the global stage. The Korean government started to encourage talented designers. By the end of the 1990s, the encouragement of talented designers declined, due to the currency crisis. Lately the government has supported designers, and designers who are less successful in the domestic economy are beginning to advance abroad.
Moon Young Hee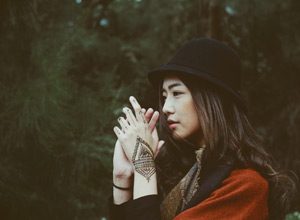 Moon Young Hee is a designer who expresses Korean ideas modernistically. The world can share her designs. By the end of the 1960s, she had worked as a designer in Wha Shin Renaun, and she founded the Moon boutique ready-made clothing brand in 1974. In 1992, she founded the Moon Young Hee designer brand.
Andre Kim (August 24, 1935 (Gyeonggi-do Goyang-si) – August 12, 2010) was a South Korean fashion designer based in Seoul, South Korea. He was known predominantly for his evening and wedding gown collections.
In 1999 he was nominated as "Best Designer of the Year" by the Mayor of Seoul. Finally, in 2002 he made his debut in Paris and launched his first title, 'The Lost Memoir'.
Lie Sang-Bong
Lie Sang-Bong is a major fashion designer who shows Korean fashions in pret-a-porter, which is the core of the global fashion industry. Lie graduated from the Seoul Institute of the Arts. He made his debut as a fashion designer in 1983, when he won a prize in the Central Design Contest. In 1993, he gained attention from the Korean fashion community by presenting his first collection, The Reincarnation.
In 2006, Lie Sang-Bong held his place as a global designer, showing hangeul design clothes for the first time. In 2010, he provided custom designs for Kim Yuna. His appearance in Muhandojeon in 2006 contributed to his popularity. Lie Sang-Bong is emerging as an influential designer.