Nothing says treat yourself quite like French toast. The eggy, bready dish is kind of fancy, but still totally easy to make in less than 5 minutes!

It's sweet, but not too sweet. To be honest, the only reason we aren't eating French toast every single day is because a lot of recipes tend to overdo it in the added sugar and refined carbs departments.
Sure, an enormous stack of syrup-drenched bread is totally fine once in a while, but it's not usually the most nutritious option for everyday eating.
But French toast absolutely has the potential to be a healthy breakfast. I use fiber and protein packed ingredients like whole-grain bread, nut milks, eggs, and fruit to turn this favorite into an energizing day starter.
What you'll need
Spray oil
4 egg white
4vtbspvskimmed milk
2 slices wholewheat bread
8 fresh strawberries, sliced, to serve (1 cup when sliced)
2 tbsp sugar-free maple syrup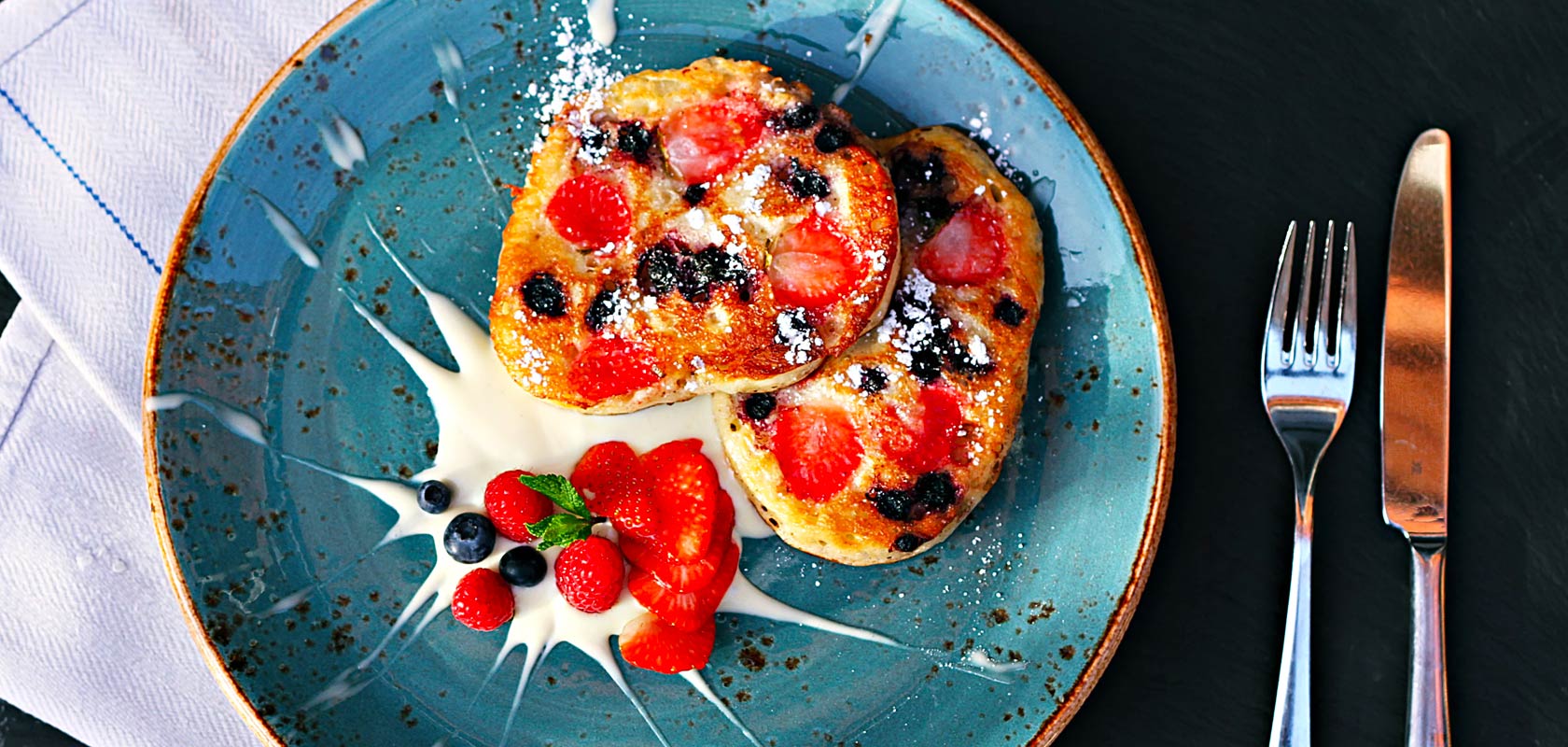 How to make it
Lightly spray a frying pan with oil, and allow it to heat up over a medium-high heat.
Lightly beat the egg whites with the skimmed milk, and dip the wholewheat bread in the mixture for around 10 seconds, making sure both sides are completely covered. Allow any excess to drip off, then place the bread into the hot pan. Cook for a couple of minutes each side, until golden brown.
Serve with the sliced strawberries and maple syrup.